Building on the resilience of the Red Line Service community, as demonstrated by the 2020 programming we created—in compliance with all safety guidelines and in defiance of Covid-19—we gained momentum in 2021 and built our programming back almost to pre-pandemic levels.
Red Line Service curator, Sam Banerjee, in front of a mural by Lizitto in Chicago's Uptown neighborhood.
March 20 – Our first event of the year saw Red Line Service artist/curator Nikilesh Sam Banerjee giving a public talk as part of the Take Care, Be Well virtual conference hosted by the Smart Museum of Art at UChicago. The presentation, entitled Syringe, described Sam's vision for an art exhibition that would use the physical object of the syringe to explore three broad themes in relation to the Covid crisis—race and class, technology and culture, and the current vaccine rollout.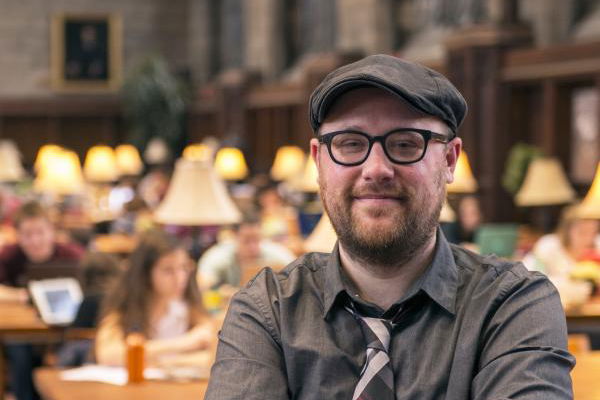 Clint Froehlich
March 21 – The very next day, we were off to Landmark Century Theatre for a screening of Robert Townsend's 1987 comedy classic Hollywood Shuffle, with a discussion facilitated by Clint Froehlich, Lecturer in the Department of Cinema and Media Studies at UChicago.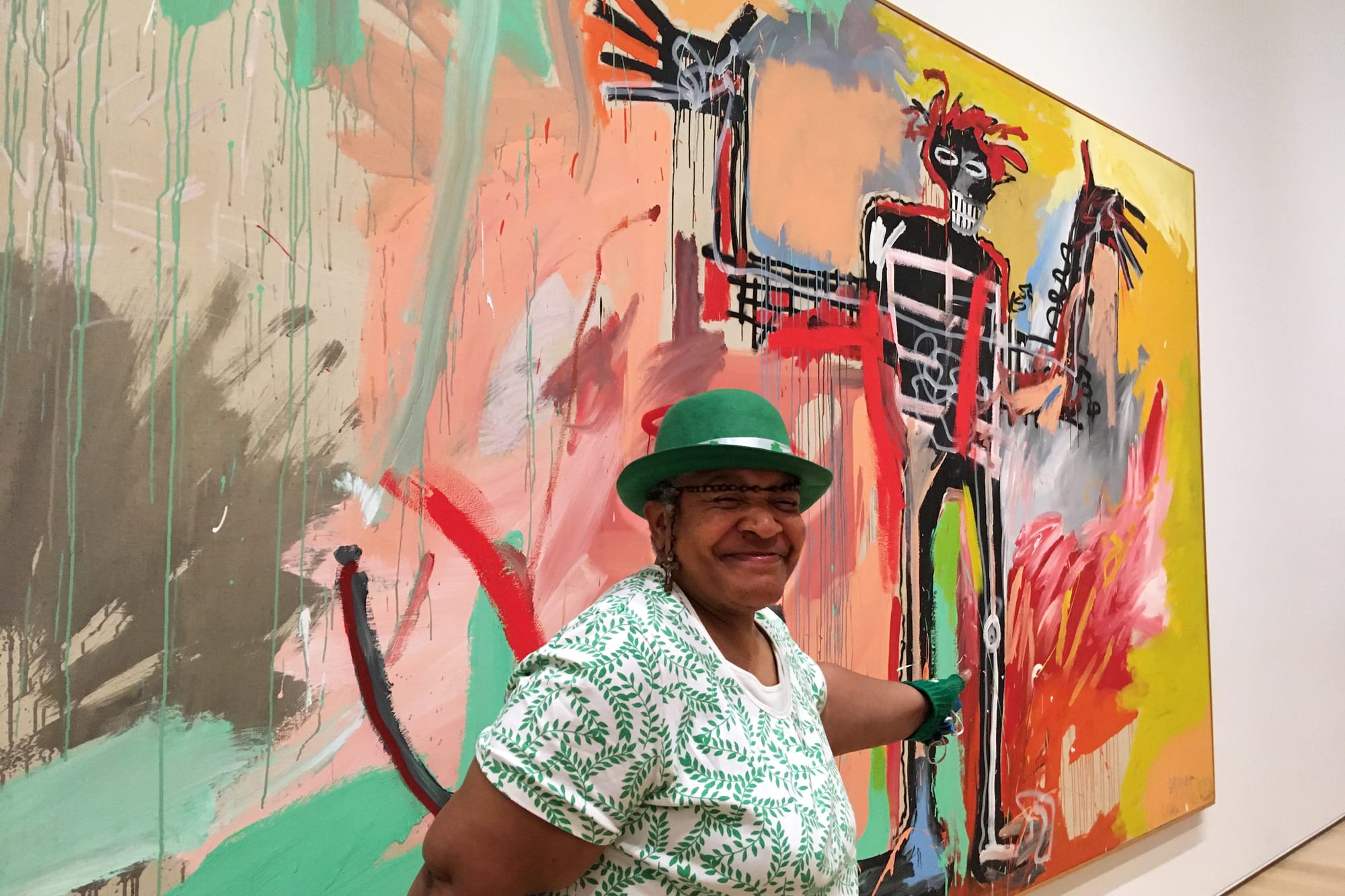 Big Mama with Basquiat
April 12 – For our next outing we returned to one of our favorite places, The Art Institute of Chicago.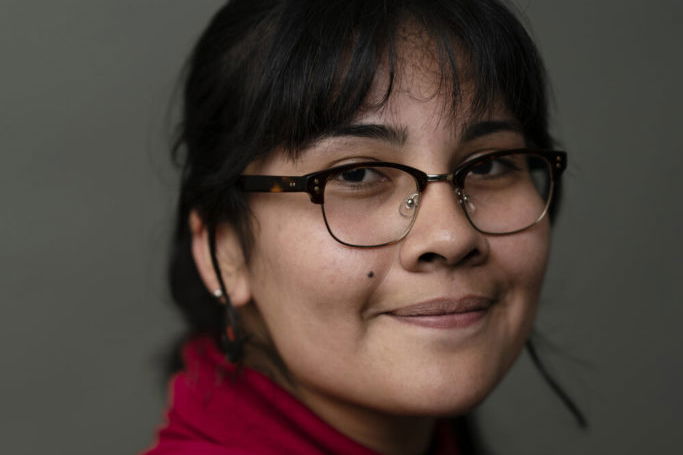 Yesica Prado
May 8 – Next, we visited the National Public Housing Museum for a viewing of the short film Quarantine Diary and a conversation with the houseless filmmaker Yesica Prado.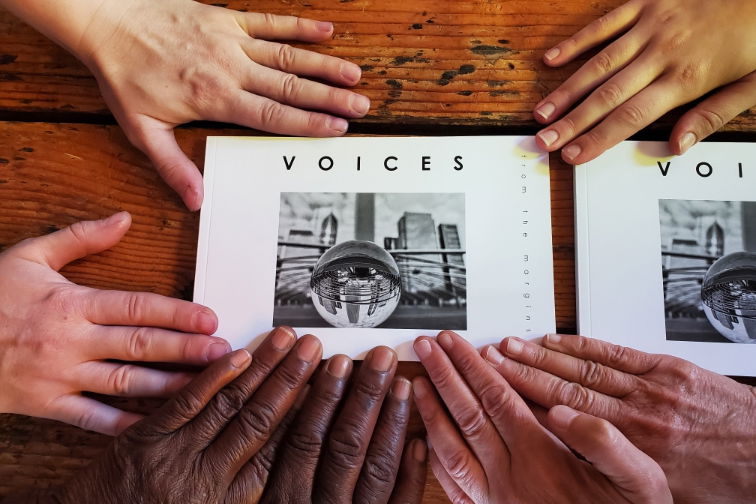 August 28 – After taking a few months to complete our second publication, Voices from the Margin, we gathered at Co-Properity Sphere to launch the book. The afternoon included readings from the publication, various musical performances, fire dancing, and (as always) a shared meal.
November 8 – We returned to the National Public Housing Museum for the viewing of a virtual talk by artist Julie Mehretu.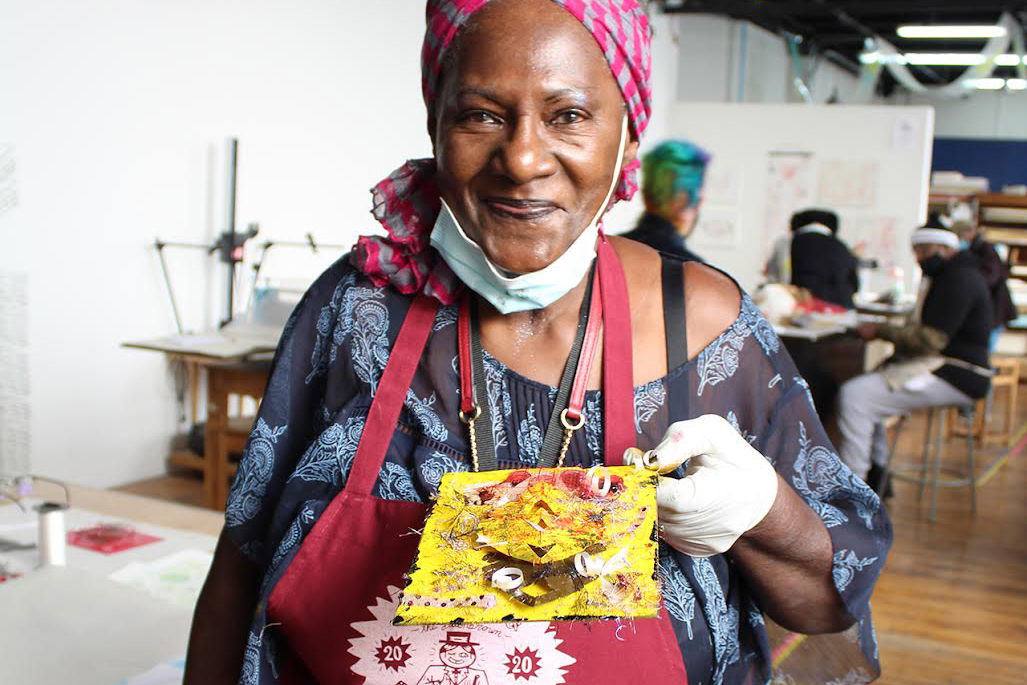 RLS artist and Chicago Artist Coalition SPARK Grant winner Deborah Awwad
November 20 – Next, we took a visit to Spudnik Press to make monoprints.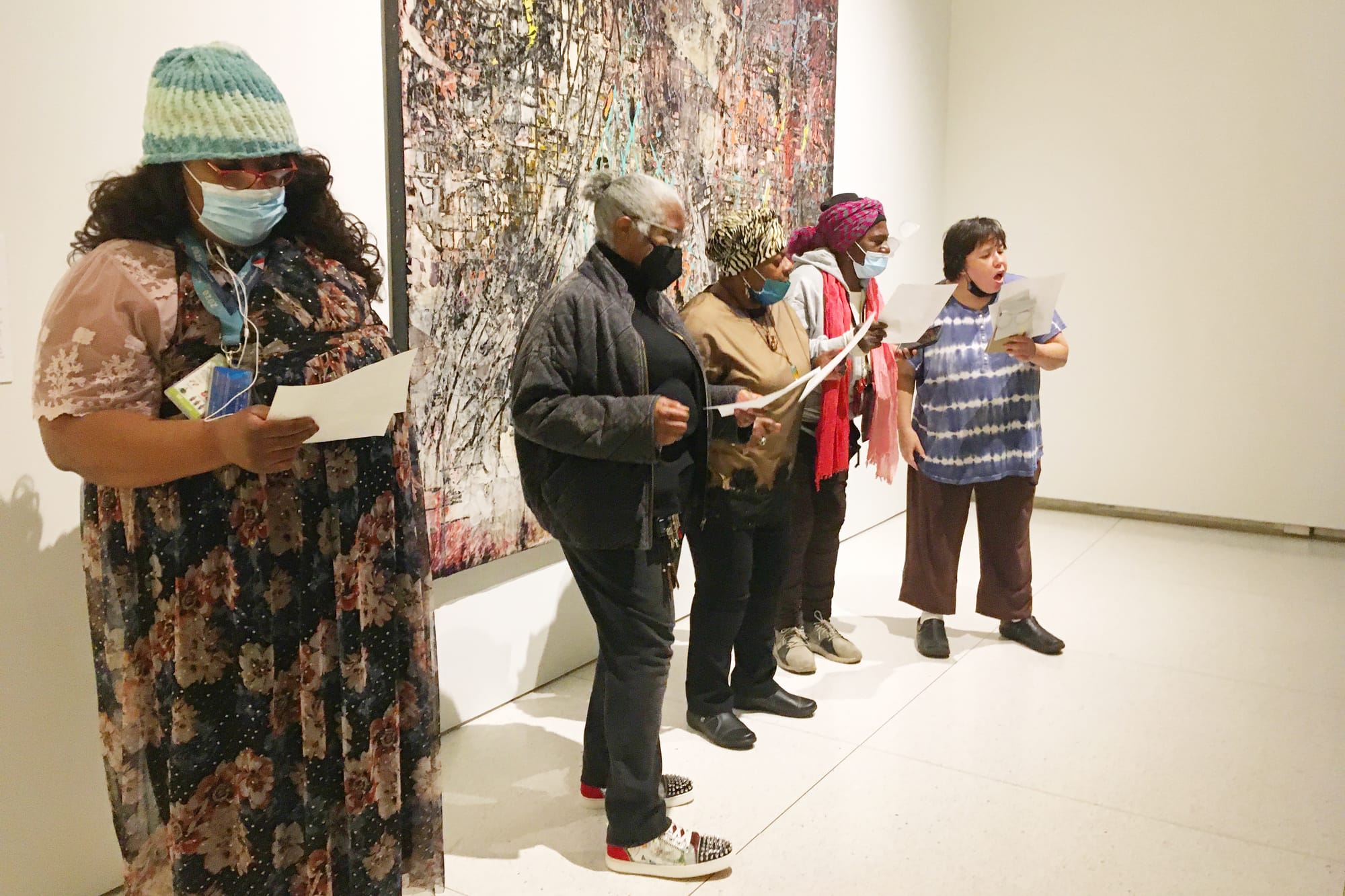 RLS community members singing Dancing in the Street in front of a Mark Bradford painting.
December 7 – We visited The Smart Museum of Art, to view the exhibition Towards Common Cause.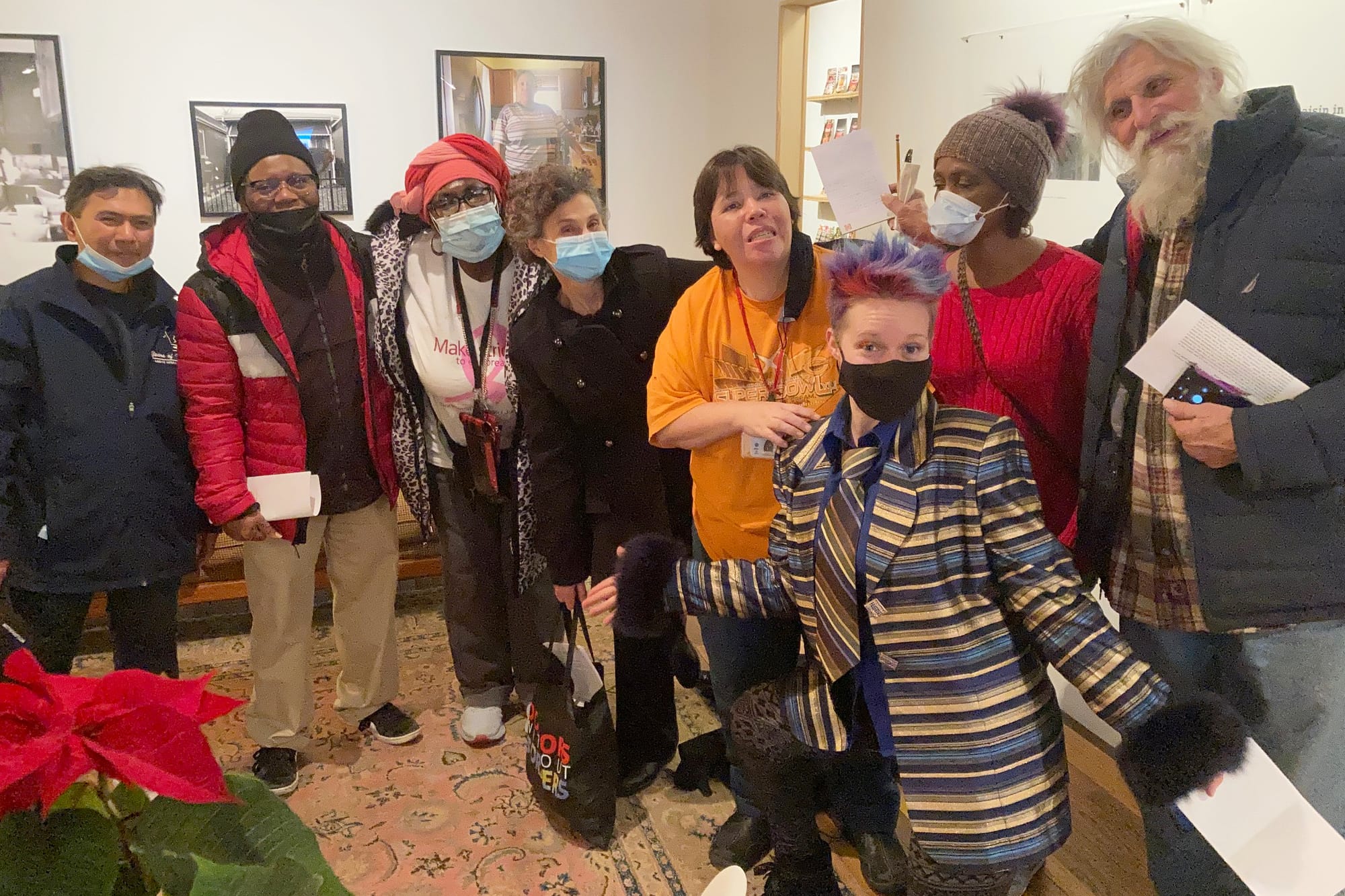 December 14 – Our last event of the year was a trip to 6018|N for the exhibition, RAISIN, and to share a festive meal.